Nice to read (and see) an 'alert' over on
In Reach Of The Skies
that the iconic P-51 Mustang will finally be getting some RAF roundels again (on this side of the pond at least!).
The P-51D, previously known as
44-73877 N167F
"Old Crow" will now carry the markings of
KH774
GA•S of 112 Squadron RAF - a "Mustang IV" in RAF'ese.
Image Lee Weston/Flying Legends Airshow Facebook Group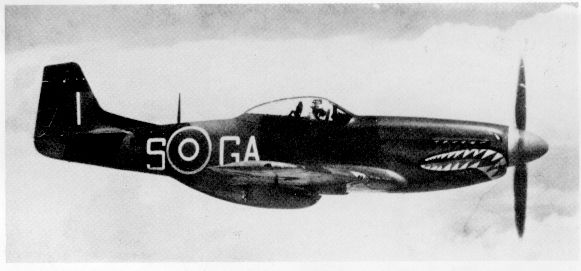 Mustang IV, No.112 Sqdn. KH774 GA-S (44-11602),
flown by Lt Blanchford 6/5/45
Image/Info http://raf-112-squadron.org
This is a very pleasing development for this Mustang fan at least - my desire to see a Mustang III in the UK skies is well known to those who know me. But a Mustang IV will do very nicely thank you.
The birth (and development) of the P-51 Mustang is intertwined with British involvement - without the British need for more fighters, NAA might not have had the chance to build the P-51. The first operational Mustangs were in RAF service. With the British suggestion to replace the Allison with a Merlin, due to poor high altitude, the Mustang was transformed into the fighter it became.
So, fitting that a Mustang will carry RAF colours in the UK again and hopefully will be a regular at Duxford for a long time to come...